Hello there, I am so excited that you decided to stop by! I am Jenna Petty and I am a wedding and portrait photographer serving the Texas Hill Country and beyond from my base in Marble Falls, TX. I LOVE capturing beautiful images, but I know that life is so much more than pictures! Please enjoy learning a little more about who I am!
I am blessed to be married to an amazing man, Cody. We met at Midland Community Theatre during the Christmas musical and are theatre nuts! We love performing both onstage and working behind the scenes. He wears many hats, but for Jenna Petty Photography, he is a rockin' assistant and the best 2nd shooter! You can see him pulling double duty at one of our shoots by wrangling our kiddo and a sweet family's newborn while I did some couple shots of the new parents. He also happens to be the best baby whisperer in our little family. Georgia and I are so blessed to have him lead our family!
Traveling is one of my great loves! "Experiences over stuff" is a motto that I take to heart and I hope that our children grow up traveling all over the world. My most favorite place in the whole world is currently London, England (going on 10 plus years!) and I cannot wait to get back there again. When I met Cody, he had never been on an airplane before we met! One of our first trips together was to New York City and we absolutely fell in love. It's kind of OUR city! *engagement images taken by Rebecca Yale Photography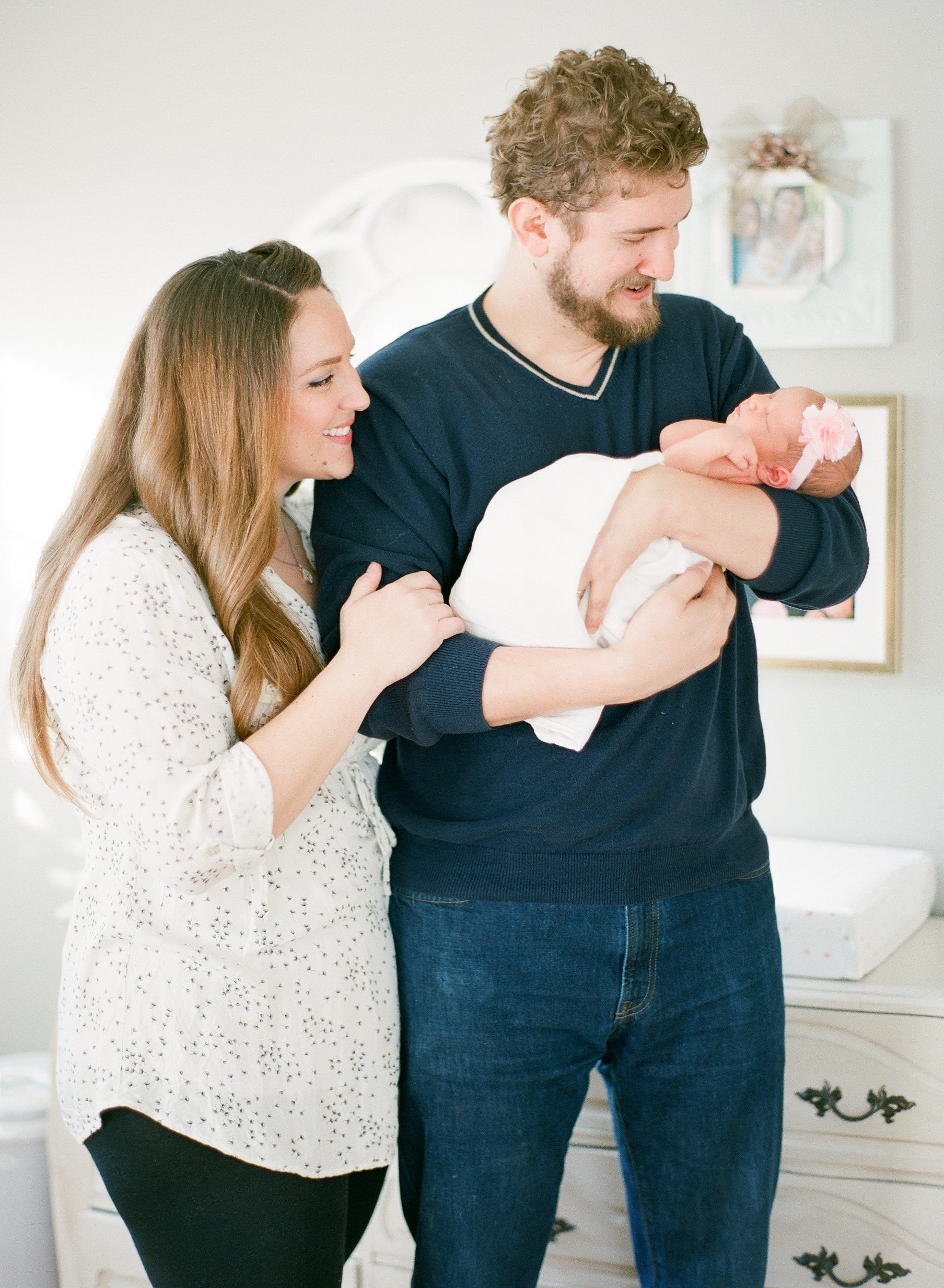 Georgia Lee made her debut in 2015 and officially made me a Mom! She is growing and changing constantly and is a source of great joy in our lives. One of my most cherished photographs I have of her is from the day that she got to meet her Great Grandmother Weathers. Georgia STILL loves Facetiming with her on a frequent basis and we are always looking for a reason to head to Florida for a visit! Georgia has a furry big sister named Baylor and I couldn't share our family without showing you some images of my "first born" Australian Shepherd. Although she has been relegated to a dog bed at night (sooo mistreated), I assure you that this dog is still spoiled with love and attention! *newborn images taken by Kayla Barker Fine Art Photography
I truly enjoy all types of sessions including families, couples, weddings, seniors, as well as documenting my own family. While we primarily shoot in Texas, we also LOVE to travel!
Beautiful images are important, but most of all, I want you to have the absolute best experience you can have while we document these important seasons in your life. My goal is to tell your story through timeless and joyful imagery that will be cherished for generations to come.
After your wedding is over, the two things that you will be left with are your loving spouse and your photos. Building a solid marriage will be one of the greatest adventures of your life, but I truly hope that the images you have will take you back to that special day that started it all.
In order to give the service and attention my clients deserve, I book a limited number of weddings a year, and I would be honored to be a small part of your love story! Please take a moment to fill out the contact form so that I can get to know you and we can start working towards the wedding experience of your dreams.